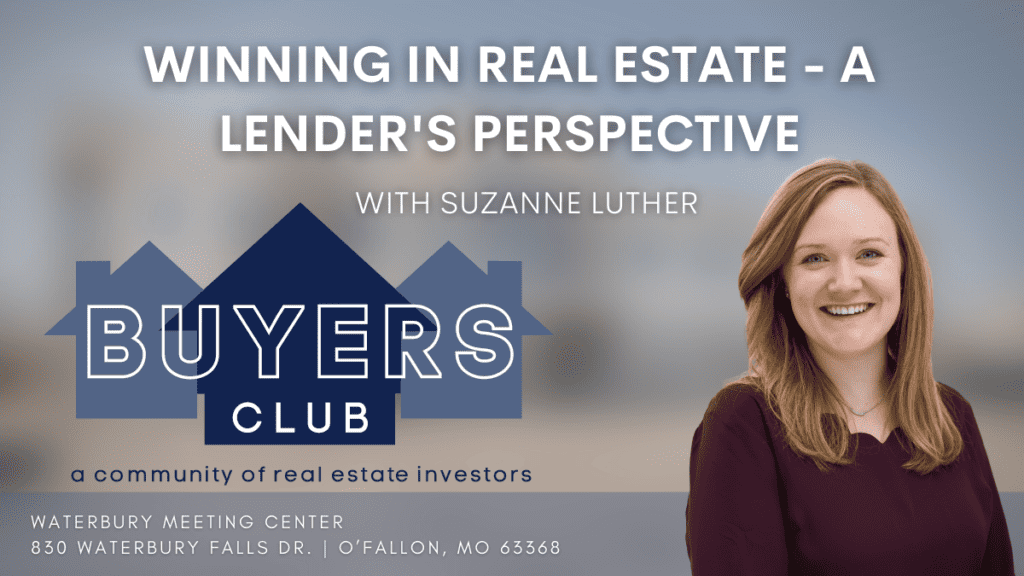 Suzanne Luther, the loan manager and one of the underwriters of FasterFunds Lending, has walked close to 900 properties and has lent on over 1,000 properties in the last 8 years. During that time, she has gotten the opportunity to see people go from 1 rental to building a rental portfolio of 25, 60, and 100+ properties. She has also seen rehabbers start flipping houses on the side to earning enough income where they're able to quit their day job and go all in to real estate.
The focus of each loan she does is seeing people win (and preferably win over and over again)!
In September, the focus is on sharing the traits that people have who win and encourage people to get off the sidelines and start putting in the work as well as get people who are active in real estate investing that are considering to take their business to the next level to jump in!
Along with hearing from Suzanne, there will also be a couple people sharing a recent story of a deal they've done and show how they're actively winning in real estate.
Investing in real estate is a powerful tool if you know how to use it. Come learn from people actively investing how they win so you can win too!
[ Where]
Waterbury Meeting Center
830 Waterbury Falls Dr.
O'Fallon, MO 63368
[ When ]
Thursday, September 21st, at 6 pm
Networking and Food – 6 to 6:30 pm
Discussion / Speaker – 6:30 to 8:30 pm
After Hours Social – join us right after the meeting for networking – there will be a cash (or credit card) bar
[ RSVP / Cost ]
Step 1: RSVP Here
Step 2: If you are a "First Time" visitor – you are finished, see you there!
If you would like to confirm your RSVP and Pay for just this meeting – https://buyers-club.com/one-meeting
If you would like to confirm your RSVP and pay for an Annual Membership to save $150 –https://buyers-club.com/annual-membership