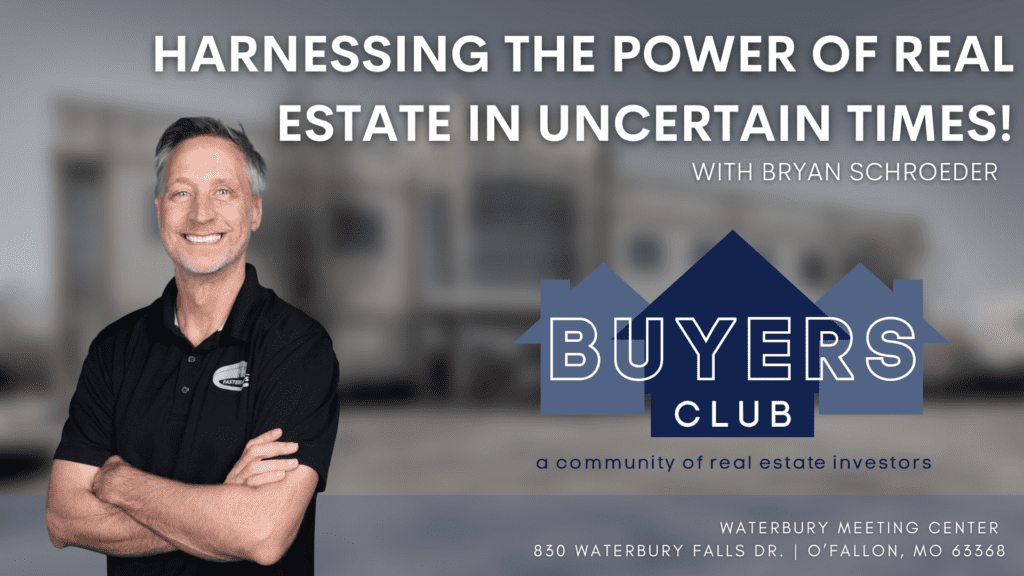 Do you want more Freedom in your life? Are you unsure how to navigate the changing real estate market? Do you want to learn how to harness the power of real estate? If you answered yes to any of these questions come on out to Buyer's Club meeting in January.
Bryan Schroeder has over 20 years experience as a full time real estate investor. He has built a portfolio of over 120 single family rentals as well as 5 incredibly successful real estate investment businesses. He will be telling stories of his journey in the real estate business as well as teaching some very important and timely topics including the following.
Bryan is a lover of freedom. He has found time freedom and financial freedom through flipping houses and building a rental portfolio. He later found additional success building real estate related businesses and turning them into passive income machines. He will share his secrets so you can have the freedom to do what you want when you want.
We live in uncertain times. The real estate market is changing rapidly. Bryan was a full time real estate investor during the financial crisis a little over a decade ago and he can help you not only survive in this market but set yourself up for huge success in the coming years.
Real estate investing is powerful. More first generation multi-millionaires are created using real estate than any other way. Come learn the powerful secrets of the rich!
Are you ready to make the changes in your life to become wealthy and happy? Is 2023 your year to start investing in real estate or take your real estate investing career to the next level. Come out to the club and meet the other people who are doing the same.
[ Where]
Waterbury Meeting Center
830 Waterbury Falls Dr.
O'Fallon, MO 63368
[ When ]
Thursday, January 19th, at 6 pm
Networking and Food – 6 to 6:30 pm
Discussion / Speaker – 6:30 to 8:30 pm
After Hours Social – join us right after the meeting for networking – there will be a cash (or credit card) bar
[ RSVP / Cost ]
Step 1: RSVP Here
Step 2: If you are a "First Time" visitor – you are finished, see you there!
If you would like to confirm your RSVP and Pay for just this meeting – https://buyers-club.com/one-meeting
If you would like to confirm your RSVP and pay for an Annual Membership to save $150 –https://buyers-club.com/annual-membership