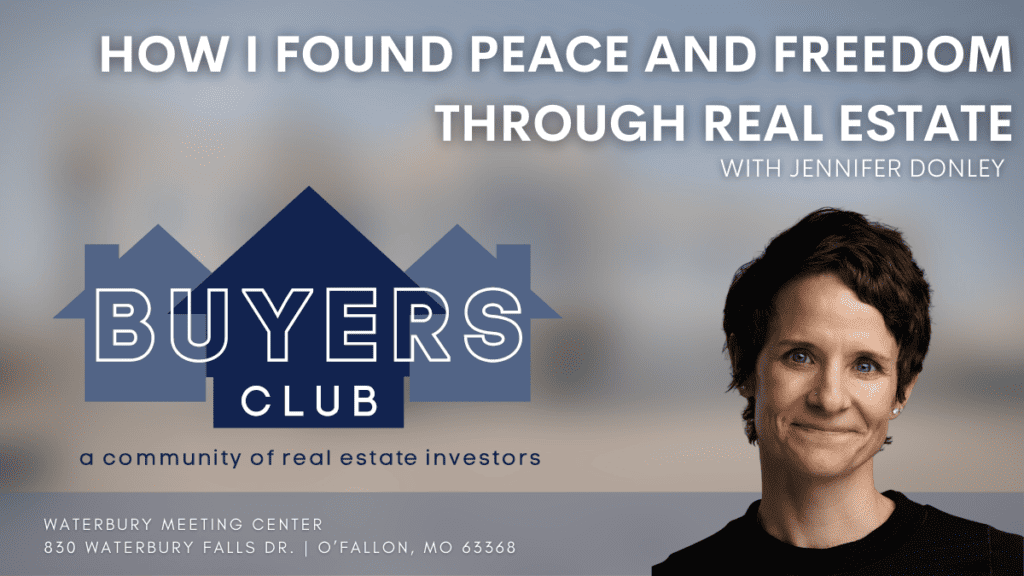 Jennifer Donley has gone from a place of anxiety to a place of nearly complete time and financial freedom in a period of just over 5 years.
This almost seems impossible. How could someone go from one extreme to the other in such a short amount of time?
She started with a Vision to create a life that was peaceful, as well as full of free time and financial freedom. From there she needed a tool. The tool that showed up for Jennifer was Real Estate Investing.
She tried doing some wholesaling and rehabbing but these were not bringing her the peace and freedom she wanted so she shifted to long term rentals and then specifically to single family rentals with Section 8 tenants.
Now rentals and Section 8 tenants may not sound like peace and freedom to most people, but Jennifer found the perfect mixture of the right houses that cash flow well. With the right processes and the right people to help manage them for her, she was able to create an income stream large enough to live on. Her only remaining job is oversight.
Jennifer now owns 39 rental houses mostly with Section 8 tenants. These rentals throw off enough income to allow her to spend her days at cheer competitions with her kids, or hiking nearby trails with her husband, or whatever she feels like doing that day.
If peace and freedom are a part of your Vision, be sure to come out to the club on June 15th and hear about Jennifer's journey and see what kind of inspiration it kindles in you.
[ Where]
Waterbury Meeting Center
830 Waterbury Falls Dr.
O'Fallon, MO 63368
[ When ]
Thursday, June 15th, at 6 pm
Networking and Food – 6 to 6:30 pm
Discussion / Speaker – 6:30 to 8:30 pm
After Hours Social – join us right after the meeting for networking – there will be a cash (or credit card) bar
[ RSVP / Cost ]
Step 1: RSVP Here
Step 2: If you are a "First Time" visitor – you are finished, see you there!
If you would like to confirm your RSVP and Pay for just this meeting – https://buyers-club.com/one-meeting
If you would like to confirm your RSVP and pay for an Annual Membership to save $150 –https://buyers-club.com/annual-membership